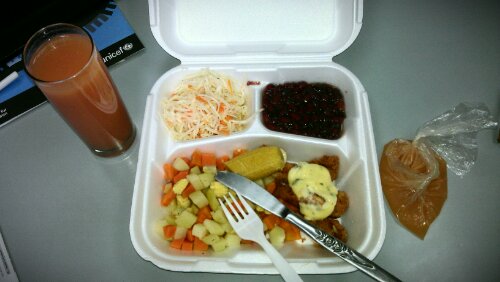 As I don't have time to get out if the office to eat today, I'll take the opportunity to be fair in relation to yesterday's post and show you today's lunch.
Here's how you can eat for 1.7€ – ordered by phone in the morning, prepared at home by a certain doña Evelina and delivered to the office around noon.
Fruit juice comes in a plastic bag. Yum!