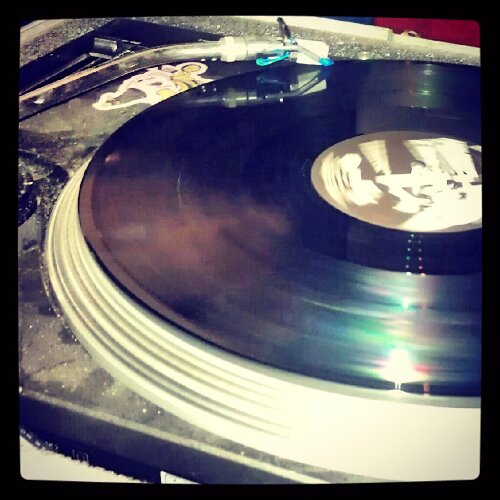 Then there was Sunday. And a friend played Vinyl records. And there was dancing, happy people and good vibes. And the best thing about the party in Núcleo is that it starts early and lets you dance enough before it's time to go home. Still reasonably fresh, happy and ready for a Monday morning at your new job.
Thank you for all your messages, comments and emails. It feels so nice to know that you notice and that you are here with me when I'm a bit down and confused. You just simply won't allow me to feel lonely, will you?! Damn, I have so much love for you, my friends. Anyway, I'm back on track now, and maybe, just maybe, everything will turn out to be perfectly great. :)
Here's also a photo of my current me, just because you've been such darlings Time to change to my pyjamas and go to sleep now. Beijinhos.