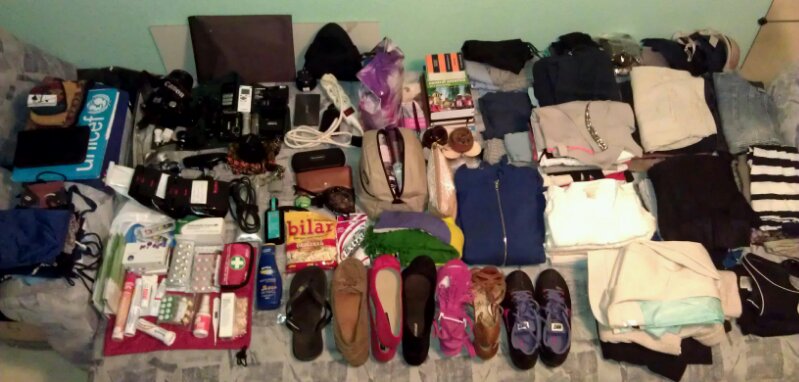 I experience a weird kind of pleasure from having everything perfectly under control, maybe my last name makes me slightly German after all.
I have to show you my beautiful packing list tomorrow. It's based on a master list that I adjust according to what the aim and destination of my trip is. It's so pretty and nerdy! Oh, excessively meticulous? Me? Nahh.. haha
The kind of travel I'm packing for now is one of the more difficult types. I need formal and neutral office wear, skirts for sunny afternoons, casual beach wear, happy dancing dresses, long-distance bus wear and some warmer stuff for air-condition abused areas. Different kinds of cities, different kinds of meetings, different kinds of awesome. And I will have to look like a person almost all of the time as well.
I'm actually bringing my trainers this time as an attempt to keep on moving and get out of the office sometimes. And then there are the gadgets – a thousand essentials. I mean, who could ever do without an extension cord, a portable battery-pack, a mini luggage-scale or a USB hub?