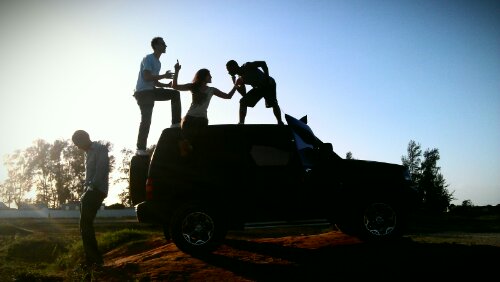 Good morning and happy birthday!
Another great night out in Maputo. It's Etevaldo's birthday and we have danced until there was almost no people left, so we took the party to the car and found ourselves on this huge sand dune somewhere on the outskirts of the city where it now continues. Next stop is dropping by to pick up swimsuits at home and going to spend the day by a pool.
We will sleep when we get old, life is just too awesome right now.