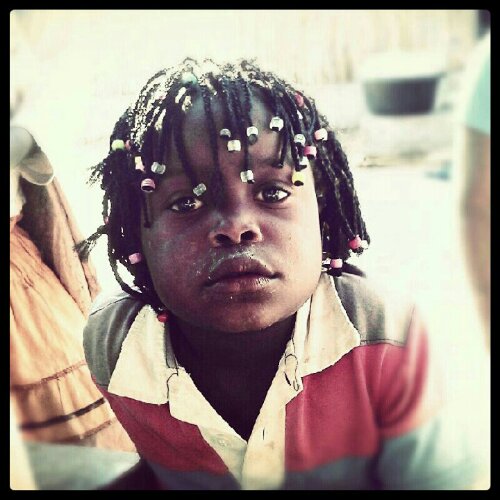 I can't write anything here without mentioning the 17 year old girl I just met. She takes care of her younger siblings all by herself and is determined to finish school and become a nurse. Keeping orphan children in school here is not easy, but the four siblings all study and they all have dreams, and I'm trying hard not to be too sentimental but that little family made me keep my breath.
The photo above is of a girl I met earlier today while talking to some children that also go to a school here in Chibuto.
The interactive part of today's work has just ended and we're on our way back to that guesthouse off the grid where I will try to compile all my impressions and chaotic notes in English, Portuguese and Shangana into stories I can actually share.