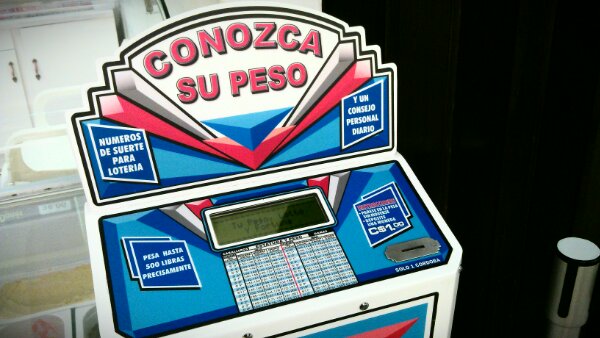 "And a mixed fruit juice, please."
"Sure!"
Suddenly my mind very cautiously whispered: "Caroline, you probably don't want to see this.." And I was like: "Wait, what? Why? Well, now that you say so – I definitely have to see this."
So I stood there, curious to see how these juices could be so tasty, watching as the girl threw a banana into the mixer, and big, nice pieces of mango, and some papaya, and some freshly squeezed orange juice..
My heart was going: "Yum, yum, yum delicious and colourful vitamins!" As she threw in some pineapple.. a little bit of strawberries..
..and then a huge cup of wite sugar.
My slowmotion "nooooooo!" wasn't fast enough, the sugar ended up in the mixer. And I realized I had been drinking sugar camouflaged by fruit for a week. Everything else than the "healthy" I believed I was trying my best to be.
That was in the beginning of my Managua reality, now I always ask them to exclude the sugar when ordering my juice, and they always roll their eyes about me not wanting to drink a glass of lies.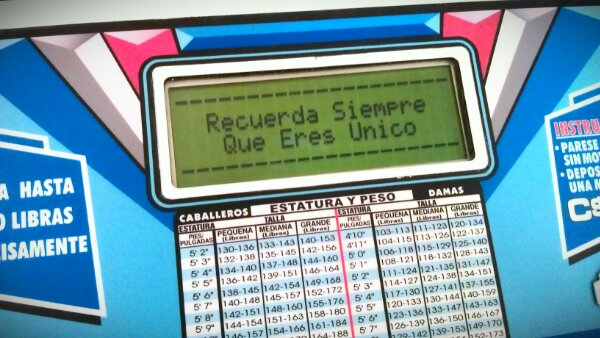 The photos in this post are of a scale standing in one of the small supermarkets here in Managua. People don't always have bathroom scales at home and you can find these in pharmacies and in various random places in the city. For 0.02€ you can check your weight in pounds, compare it to the "size" scale, get this week's lucky lottery numbers, and be reminded about the fact that you are always special.
So, I might have gained a kg or three due to my cookie and sugarjuice diet, but I'm still special!