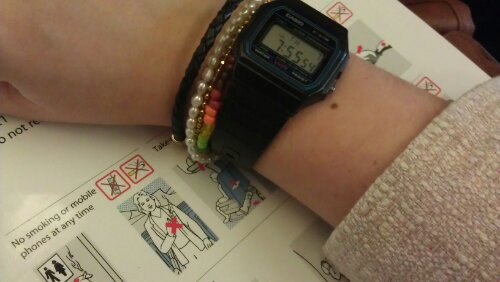 So, in case anybody ever googles this:
YES, you definitely need a US visa even if you are only going to be in Miami airport for two hours.
Surprise! Never heard of anything like this. Anyway, the extremely unpleasant British Airways lady in the check-in counter wanted to cancel my ticket. I asked her to wait, ran off, and did the ESTA visa at the NOVIA counter in the airport, they were sweet, helpful and made me pay 25€. Apparently I was the fifth person today with the same issue. Uhm, what about a little information box on the website, airlines?
So I'm London bound now, let's hope there will be no more surprises – apparently I need to declare my luggage and get my last boarding card in Miami as well. Because BA just couldn't issue it here. Just because.
Oh, British Airways, are we really going to continue fighting in this irrationally destructive relationship of ours?
I'm very excited by the way. And my mom is the best in the world. Ciao!