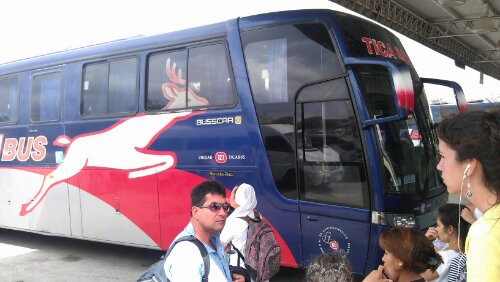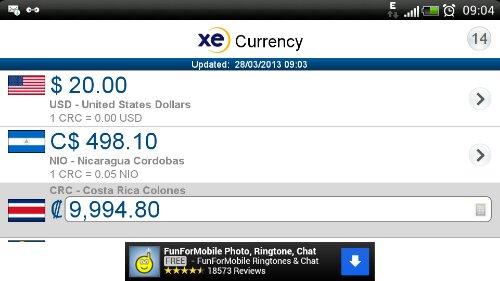 On the border with Costa Rica, waiting patiently for the bus drivers to come back with our passports.
Currency exchange people are walking around trying to sell Costa Rican colones. Official and ackredited vendors, proudly showing off their id badges.. so I think now is the perfect time to properly introduce you to one of my favourite apps: XE currency.
It shows the exchange rate between the currencies of your choice, has them all, and is extremely convenient in situations like this.. when you simply have no idea what the exchange rate is. Or when, as in my case, you're simply not much of a number person.
Going out of my 3g range now so – ciao!