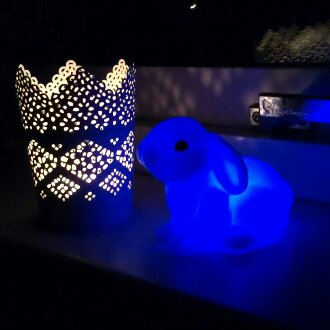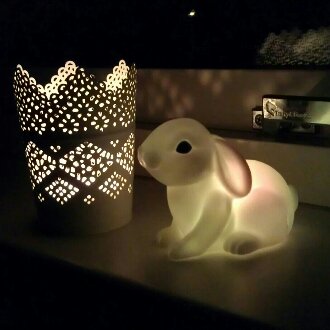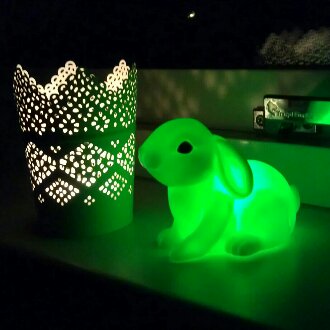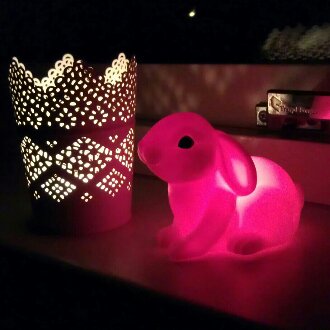 I bought a little fluorescent bunny for myself when living in Copenhagen back in 2011. Sharing a little house with a roomie that would come home only for a couple hours per week left me with a lot of time to contemplate, read and be with myself.
The evenings were dark and very cold, and I would light candles in the entire house, play music, drink huge cups of tea, and sometimes dance alone. There was always enough time for dinner prepared with a lot of care, a glass of wine and The Guardian Weekly.
When I saw this little bunny I just had to buy it, it was the perfect click of changing colours and silent company to my calm and voluntarily solitary evenings.
Then at one point Leonie showed up, and tea became something that was best enjoyed together. Along with cookies, of course. And Mad Men. And sometimes laundry.
The bunny is still around to remind me of my cold and dark but oh-so-cosy and fantastic evenings in Copenhagen. That was life when I worked at WFP, and the director insisted that weekends and evenings were free time. Ah, the luxury..