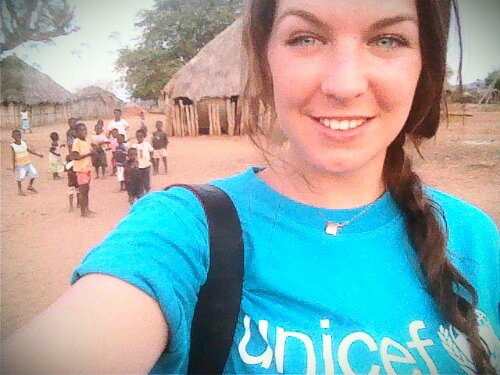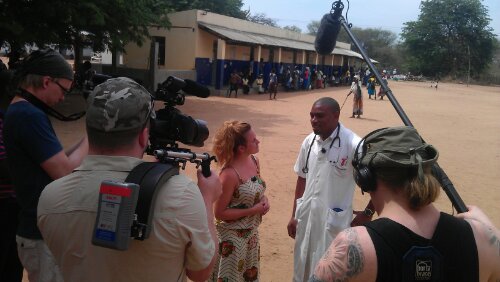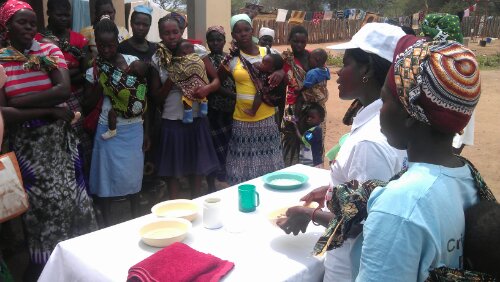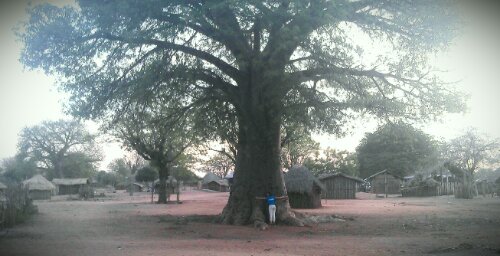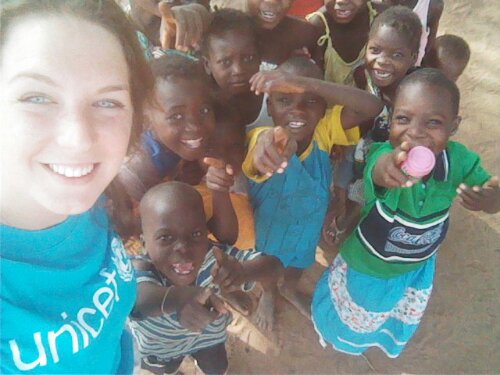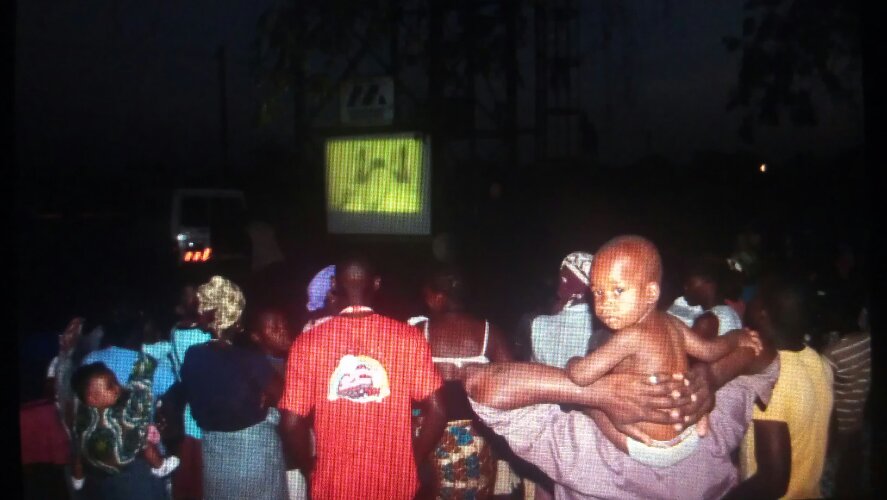 Three months later, I'm back in the little district of Changara in Tete province.
This time, I am accompanying a UNICEF Finland National Committee, a national celebrity and UNICEF goodwill ambassador and a film crew to collect some material for Finnish TV. My role here is to take care of everything, translate, solve, inform, fix, accomodate and – apparently – walk, talk, and pretend like I am not seeing the cameras in front of me.
Unprepared and surprised, I was thrown into the show because I could do the translation between Portuguese and English. I also got to coordinate the team and give instructions to people we met on what to do and how to act on request of the director and TV crew. Totally new thing for me and great amounts of fun.
The team has chosen to focus on health, so today we visited the Changara health centre where we met with the only medical doctor in a district of almost 200.000 people. When I asked him how many hours he usually works a day he answered 24 and that he basically lives at the health centre. Committed people really do inspire.
We attended a demonstration where mothers were taught how to prepare nutritious food for their children using locally grown ingredients. Later we went with a local community health worker to visit a family where we got information about the distribution of mosquito nets and malaria and in the evening we attended a big outdoor movie screening for the community where mobile multimedia units were showing video clips with discussions in between and where the focus was malaria, malnutrition and tubercolosis.
And those wonderful baobab trees? You knew I wouldn't write a blog from Tete without mentioning them but this time I will give you a photo of me hugging one instead. That's how much I like them.
Tomorrow the filming continues. And then we leave this difficult but very real place that should not be forgotten. I would wish for more people to get out of Maputo every once in a while to also see and understand the problems in the rest of the country. This is Mozambique, as real as it gets.