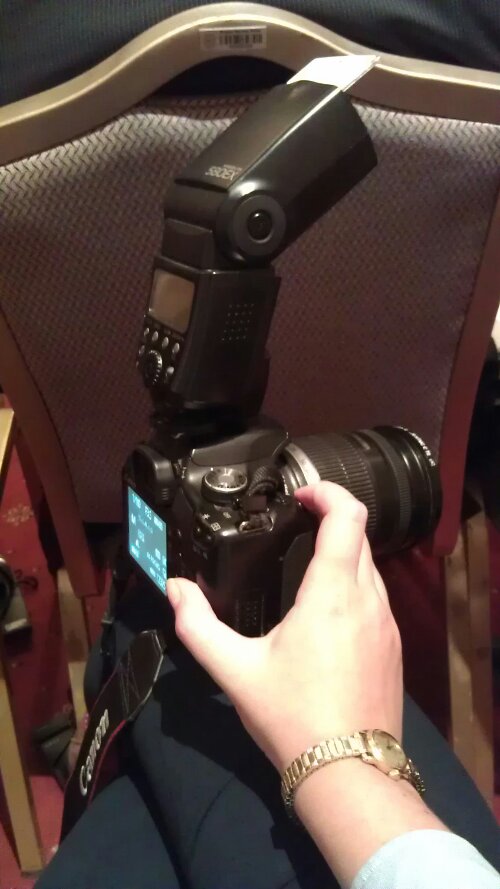 On the first day of the conference that we organised here in Maputo, I was responsible for taking the group photo of all the participants. Getting all the people to stand together wasn't the easiest of tasks, and people were being slow and a bit confused.
So when I finally got them all to stand in the front of the beautiful ballroom, there was a heavy silence. I was preparing the camera and suddenly realized I had a huge group of ambassadors, parliamentarians, professors, students and NGO people in front of me, waiting for my command.
I took the camera down, smiled and said "Wow.. Hello!". They laughed, and I took a couple of shots.
And that was that. A group photo, not very complicated.. but then, yesterday, a girl from one of the ministries approached me.
"I just want to smile every time I see you, what you did was amazing!"
I didn't have any idea about what she was referring to..
"You don't understand, it's a very complex and sensitive matter. Yesterday, when you asked all of us to stand in front of the room, people were in shock. You just put all of us, the parliamentarians, the ambassadors and us, the normal people – together! Here, in Mozambique, we always take two photos: One of the VIP's, and one of the rest of the people – they usually don't want to be on the same picture as us – but yesterday you forced them to. And it was so easy, you just said something funny and asked us to smile. Normal people and VIP's – we laughed together – and we all loved it!"
Damn, the most random of things one can accomplish when accidently making a cultural faux pas. I guess sometimes it's just better not to know these things. Also, the exchange of experiences, values and ideas couldn't have started off in a better way. Especially for a conference that the Nordic countries had organised, where the theme was inclusive growth. Inclusive. And my camera will always be blind for hierarchy anyway.