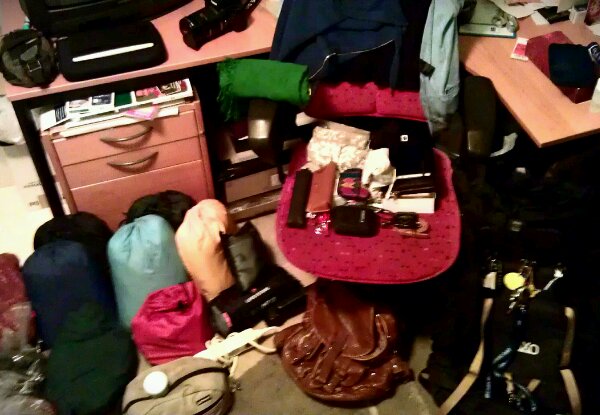 Once again my whole existence fits into these for me completely logical little colour codes and categories.
Green is for gadgets.
Red is for medicine and survival stuff.
Yellow is for summery dresses and skirts.
Obvious, right?
I could publish a packing list if somebody found that interesting. It has too much nerd-gear compared to a normal traveller. Also, as I actually will be going to an office on a daily basis, the usual "3tshirts, 2shorts, 1skirt" probably wouldn't work.
Looking forward to stuffing my backpack with loose Indian pants together with shiny formal clothes, random gadgets (who travels without an extra LAN cable?) and a bunch of disposable cameras.
Nighty.