Lately, I've started noticing how very common it is to refer to the African continent as if it was a single country, with one people. Maybe you've already come across this graphic by the designer Kai Krause, (the man who brought us Bryce in the 90's.) Anyhow, he calls his visualisation of the African continent a small contribution to the fight against his own term, Immapancy.
Africa is huge, much larger than it looks on our distorted maps, and narrow-minded generalizations are not only stupid but can also be quite offending.
Click the picture for a bigger version with great tables and explanations.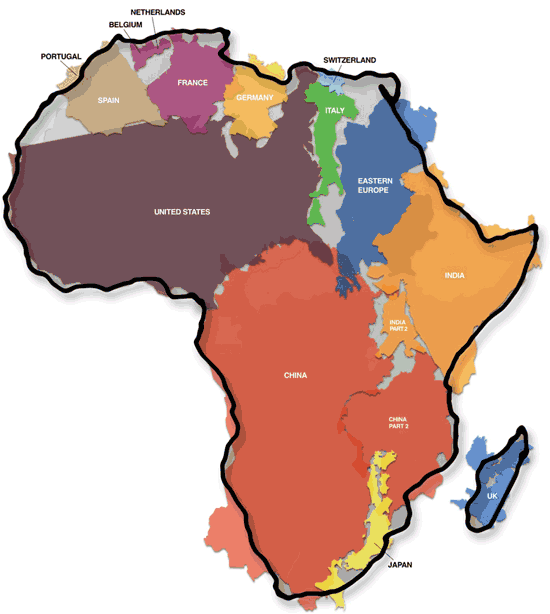 And sure, I couldn't say I'm completely innocent of the above accusations. I've been dreaming about going to Africa lately without being completely able to make my mind up on where to. South of Sahara is all I know with some countries and specific areas in mind, but I am still very open for suggestions. For what? Well, mainly for understanding and trying to get my mind around it. This big, big place.