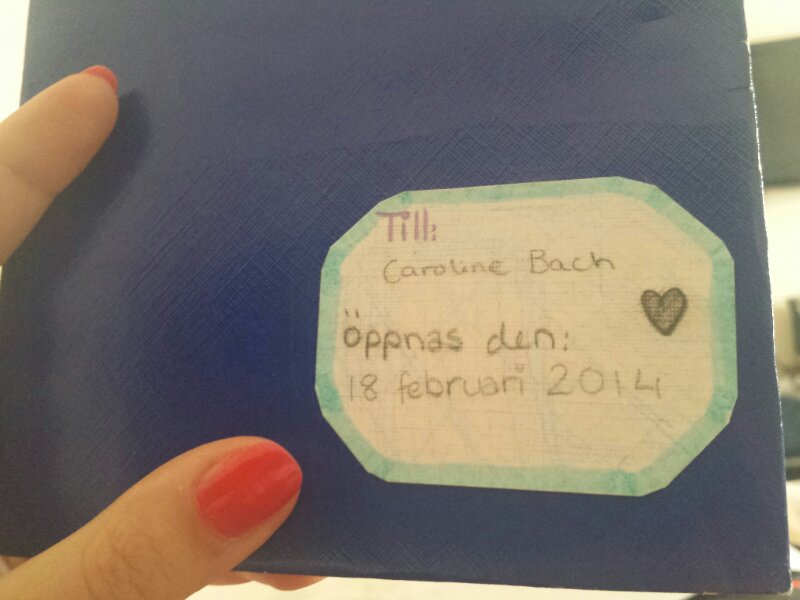 So today is my birthday, I'm in Vietnam, and I just received a letter from myself in 1999.
In the tightly sealed envelope I found a description of what my life looked like at that time, apart from going to school daily from 8am to 2pm.
So I had a nanny who "talks a lot" as my mother was working hard every day from 1pm to 1am, and to fill my afternoons I played tennis on Mondays, piano on Wednesdays followed by religion class, Polish on Thursdays.. and then I was "free" on Fridays and weekends. My father lived in Poland and my poodle and best friend Lucky was three at the time.
Then there was a second note, about what I think (and wish) my life will look like when reading the letter 15 years later. Let's just say that I'm a beautiful house (with high ceilings), a (kind, caring and funny) husband, two (well mannered but not too nerdy) kids and a bunch of dogs short of making 13 year old Caroline happy.
So my concept of being an adult 15 years ago was obviously very different from what it turned out to be. From tangible things such as a house, wedding, stability and a safe job, being an adult suddenly became the amount of self awareness, balanced rationality and life experience people possess. And just as I at age 16 thought I was so damn old, wise and experienced, I feel much younger and more lost today than ever, without any idea about what will happen next week or where I will be living next month.
Carpe diem and living your dreams and all of that is pretty damn beautiful and teaches you a million things about life, yourself and the world, and I'm forever thankful to myself for the choices I have made and the happiness, people and experiences they have granted me throughout the years – both personally and professionally – but I must agree with 13-year-old Caroline that a home with high ceilings indeed would have been wounderful by now. Being an adult apparently does mean suddenly being attracted to stability.
And then, just as I was finishing this blogpost, there was a knock on the hotel room door. And I got a birthday message not from 15 years ago but from far away. And it seriously couldn't have made 28 year old Caroline happier. "More happier" even.