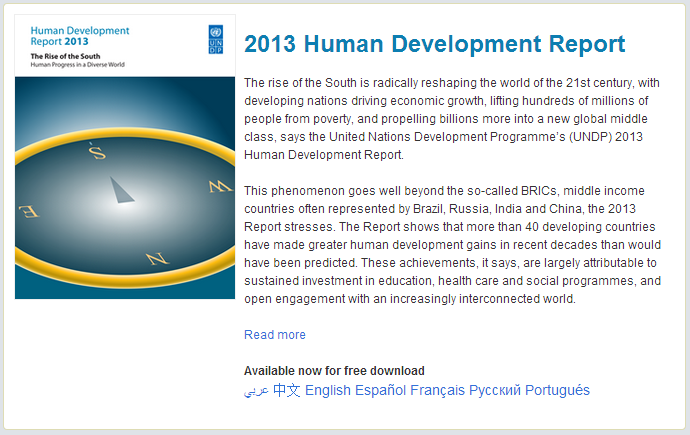 It has been released! Quickly flip past the horrendous cover page of UNDP's Human Development Report 2013, launched in Mexico City today, and indulge in a year of research, the genius of Khalid Malik and freshly squeezed goodies that are extremely reference-friendly.
For those of you who only care about the numbers: Norway is still in the lead, Mozambique is the third poorest country in the world, and of the 185 countries researched, Nicaragua finds itself on place 129 making it a medium human development country. In the gender inequality index, Sweden has lost its first place to the Netherlands.
But then again, all of this is a numbergame, I'm usually more for qualitative data than for raw stats although the HDR numbers are among my favourite one's and fantastic to refer to. Unfortunately I haven't read it yet to share any proper observations, however, I'm very proud of my Ady – she was there and met the genius!
Here's a throwback to theLaunch of the HDR 2011 in Copenhagen. I can't believe it was two years ago.
Click the picture above to go to UNDP's HDR page.