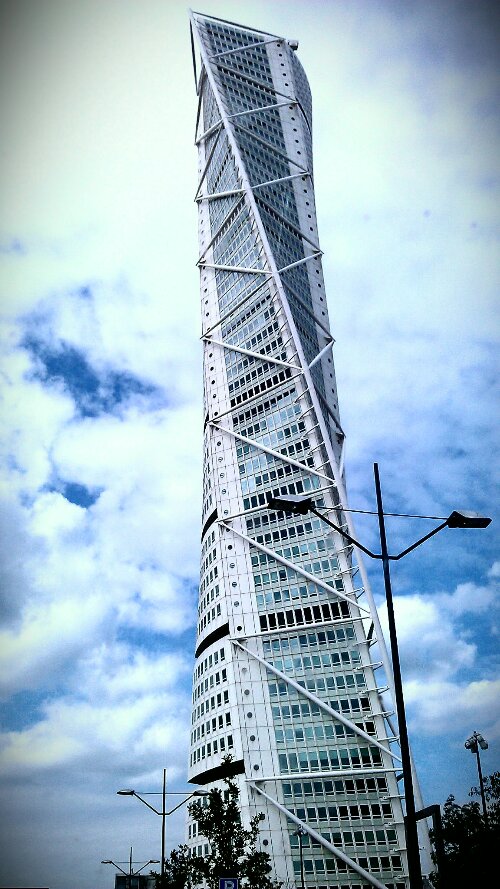 The Turning Torso building in Malmö is the tallest skyscraper in Scandinavia. Designed by the Spanish architect Santiago Calatrava and 54 stories tall, the tower is composed of blocks that give the illusion of a turning movement. Pretty cool, eh?
I'm so busy here I barely have any time to breathe. A vacation is officially not a vacation if it involves going to the dentist, the pharmacy, the post office, and the bank. I refused anaesthetics at the dentists today, "You kind of should be screaming by now." ..and apparently I have a very high pain threshold.
Doesn't save me from being very tired today, unfortunately.