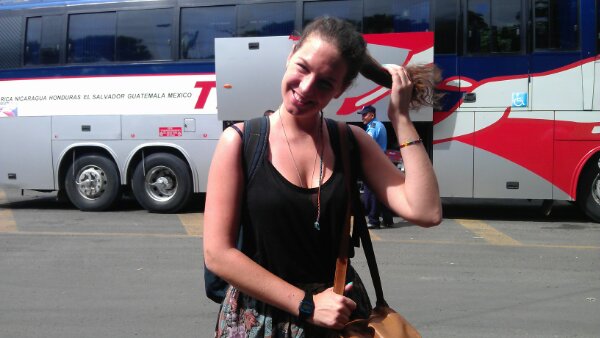 We're on the border now so this is my last little shout-out via my Nica 3G.
Sending much love to my Nica friends and work colleagues, you know who you are – it's been a great half year and I am thankful for all I've learnt from you and all the good times we've shared.
Thank you and stay in touch!
Camila, lillgrisen, thanks for joining me in this adventure and enjoy the rest of your stay, the planets will surely continue to align and there are still a lot of gallo pinto places to try out!
Fily, qué hongos?! Thanks for the help this morning and for all the beautiful and positive vibes! Saludos a la Nica!
Natalia, Gaby – keep me posted on the project, it's going to be big!! :D