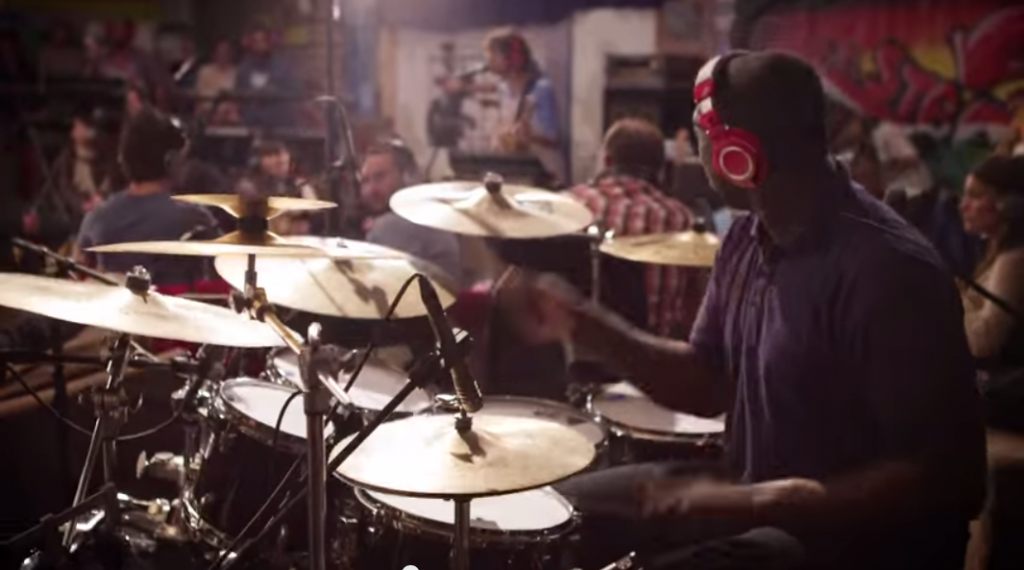 Spending a couple of days with Chema in Mexico was as always a submersion into a world of instruments, beats and musical talent. We like to show each other tunes we think are extraordinary. I gave him Alina Baraz and some other gems, he showed me these crazy geniuses with their drums and voices and quirky solos.
Dirty Loops is a Swedish 3-man band that has been active since 2008. They started out by making really fun interpretations of famous pop songs and released their first album with self composed tunes in 2014. It's fun, it's catchy, the drumset guy is a genius, the bass guy is a funny emo and the singer has really cool kick and soul in his voice that reminds me of RnB singers from the early 90's. Most importantly, they seem to be having the time of their life when playing and you just want to hop in there and dance along.
Snarky Puppy is a fusion band from Brooklyn that does an incredible job mixing a variety of instruments and merging their improvisations into a constant flow, they are more than 15 people playing together and often back other artists in concerts – if you have a moment to watch the video, listen, and feel the music – it's like sitting first row in a top notch jazz/fusion/magic concert. Don't miss the sick keyboard solo, these guys are very good.

Dirty Loops – Rolling in the Deep (Adele Cover)

Snarky Puppy – Lingus