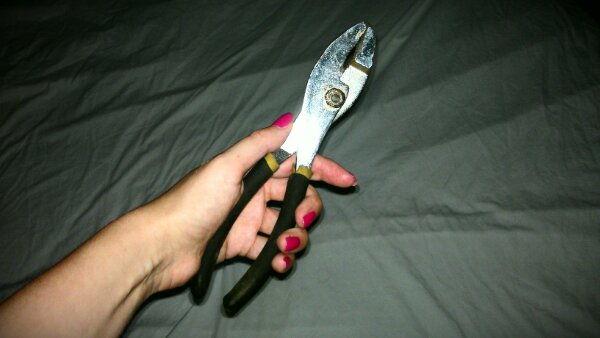 Talking to my security guard at home:
"So, I need this thing.. it's a tool.. that you grab and twist things with.
*making the movement*
I need it to close a leaking water tap in my patio. You know, you usually ise it to grab, turn, and tighten, or open, things."
"Hmmmm.. grab, twist.. tenazas!"
"Maybe!"
"Let me get them for you."

Today, my dear friends, I've learnt the word for pliers in Spanish. It's tenazas.
No more leaks within my hearing range!