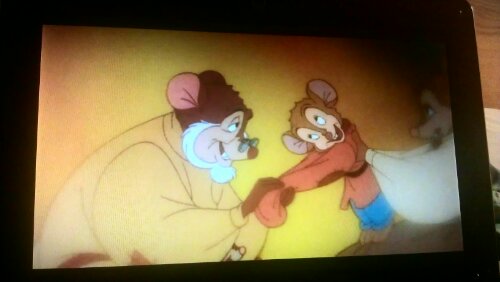 Downloaded one of my favourite animated movies and just watched it together with Ava. An American Tail by Don Bluth and Steven Spielberg from 1986 is about the mouse family "Mousekewitz" who emigrates from Russia to the United States. While on the boat, the little boy-mouse Fievel gets lost and while his family thinks he has drowned, he must find a way to reunite with his family again.
I cried a little, it's such a great movie – and now Ava finally knows my "Never say never" song that has been omnipresent in my head for all these years. :)
Here´s us watching my favourite scene when the two siblings are in different parts of New York, believing that they will reunite, singing the same song. It's in Swedish, as I know it.
And here´s the "Never say Never" song, from the original version:
So, never say never.. again!