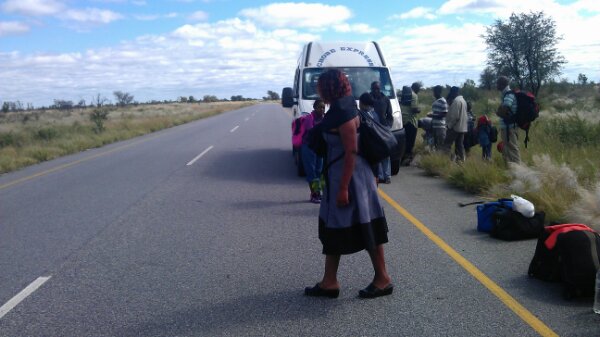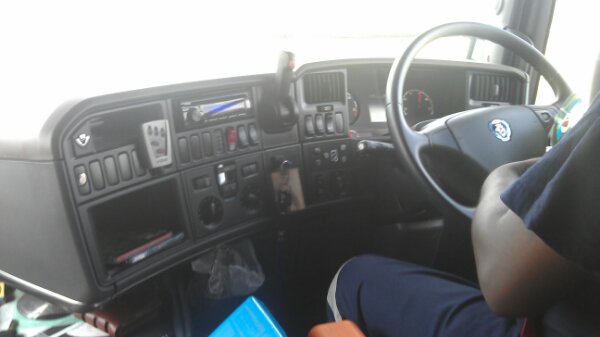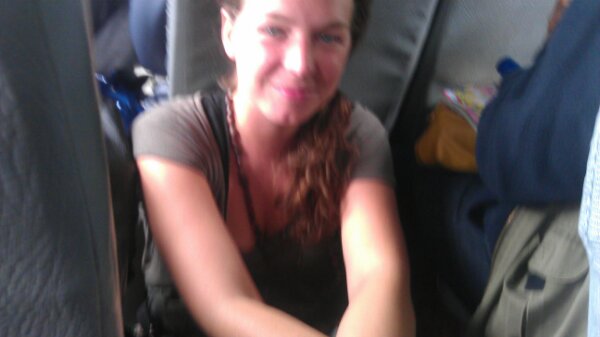 Took a minibus from Kasane at five o'clock in the morning. It broke down 50km from Nata and I got my money back somewhere in the middle of what seemed to be a never-ending highway.
Stood in the sun for a while, listening to how silent it was and sometimes, a car passed, taking a couple of people on board. I stopped a huge petrol truck and the R&B loving driver took me and another man from the minibus on. I was enjoying the music until he dropped us off in Nata where I found a store where I could buy some more cookies and water. It was 11am and I was only half way to Maun.
Found another minibus outside the shop, it was on its way to Maun but already full. I was the first person to ask whether I could sit on the floor and go with them anyway but two other girls squeezed in as I was letting people on. The driver said that he only could take two people but the girl looked afraid and pretended that she didn't understand English when I told her she had taken my spot, I felt sorry for her and squeezed in as well, and nobody seemed to really care. I used my backpack to sit on and did that for two hours until somebody got off and I got a proper seat for the last two hours of the ride. I paid 63pula for the last part, that's 6€ and all I finally spent to get from Kasane to Maun. It took 10 hours.
The whole thing about hitchhiking always seemed like a big and dangerous deal to me. But it is the way most people move from place to place around here. So why couldn't I? As long as the art of common sense with a touch of intuition is practiced, I think it's a very safe, interesting, cheap and comfortable way to travel.
Hey – I'm in Maun, baby!