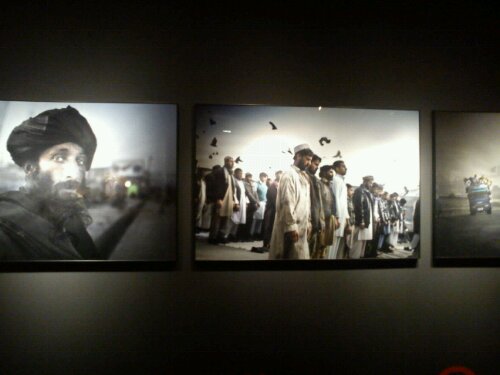 The exhibition about Afghanistan in Casa Asia here in Barcelona is very powerful. It makes me want to grab my camera, start a project and catch a flight to somewhere around subsaharan Africa. I'm also hooked on the idea of spending some time in Beirut to finally learn arabic. There are so many things one thinks of doing, and then there are those other things one should focus more on, we'll see what I decide. :)
I feel much better today, my mornings however are still horrible and my eyes look like those of a basset hounds so I decided to give this free European Union healthcare deal a try. I have an appointment with el doctor later today, we'll see how that goes.
You can visit the exhibition with photos from Afghanistan until the 10th of April in Casa Asia, Av. Diagonal 373, Barcelona.