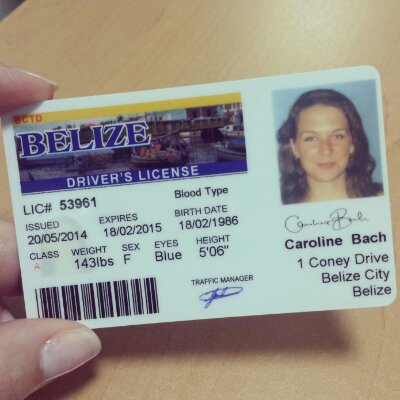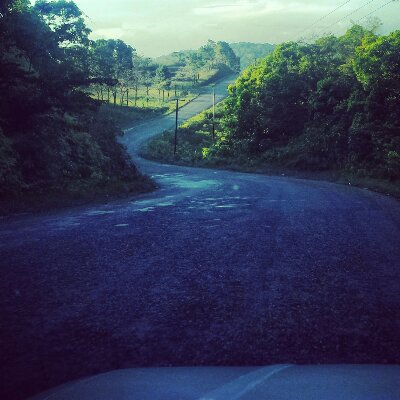 Passed the written exam and got my Belizean driver's license! I can use my Swedish license for three months only, so I knew I had to get this – but having to pass an exam was a surprise and a very entertaining learning experience. An example from the preparation paper for the test is, I quote:
"You should not drive and have babies on your lap because if an accident should arise you would need to take immediate action, the baby may grab your arm and cause an accident."
So not the fact that the baby isn't sitting safely – but that the evil little thing might make you crash your car!
When answering the question I answered as required, but added: "and because it's a serious safety hazard for the baby!" Haha
Anyhow – I am now a proud owner of a Belizean license. And yes, they all expire on ones birth date, which I find a bit strange – and I'm 5'6″ – not 5'06" (which makes me 154cm tall. Haha!)
Good times! Busy, busy, busy – but things are finally falling in place.
And that road is the beautiful Hummingbird Highway which we took on our way home from Placencia on Sunday. :)