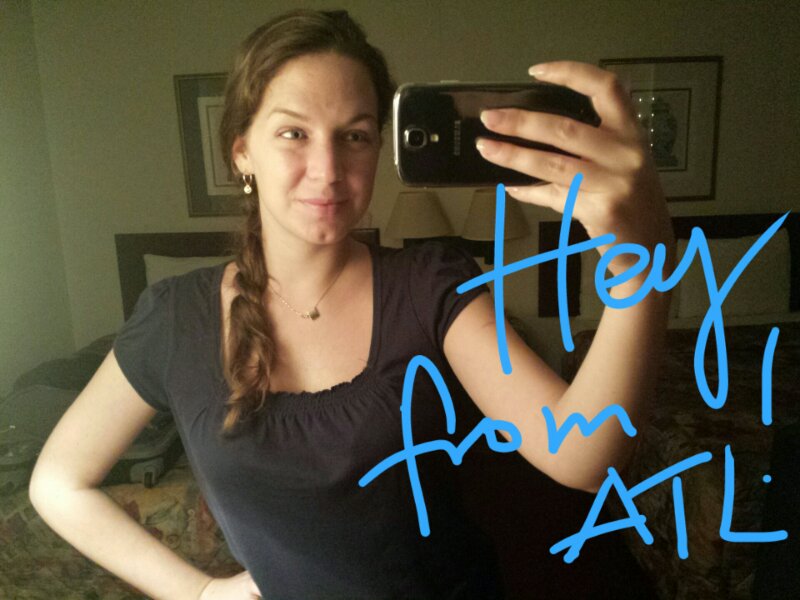 Some of you have been worried about the whole deal of me spending the night in the airport after an entire day of flying – well, I decided I won't. Travelling for pleasure/adventure is different than travelling for work and I can't push it the same way and arrive exhausted. Also, turns out I had collected enough nights at hotels.com to redeem a free night here, which was perfect. So this doesn't even cost me anything. Yay!
Atlanta airport was almost as annoying as Miami, it took more than 2 hours to get through the thing. And apparently my bags will be checked all the way through to Belize.. or so they insist, so let's hope everything I packed will actually be joining me all the way. Right now I'm just relieved I didn't have to carry any of that weight again, and that I packed enough stuff in my carry-on to survive a couple of days in case I have to wait for the luggage – and the speaker and T-Red are obviously here with me. :)
Anyway, time for a long shower and some sleep – the game is on early tomorrow morning again. Another set of long lines, another couple of passport stamps, and a flight to my new city.
Yes – I've asked the hotel to wake me up in the morning.
'Night!