I'm in Malmö now. Spent a couple of days in Copenhagen which was wonderful and then had two lovely days being accopmanied here, on my side of the bridge. I've dined, wined and smiled. And now I'm back on square 1.
On Sunday we watched Jim Jarmusch's beautiful new movie "Only Lovers Left Alive". I wasn't sure about whether I loved it or not when we came out from the cinema, but then realized that I still carry the calm feeling and beautiful images around in my mind.. two days later. There's something extremely cool about these all-knowing modern vampires with hundreds of years of life experience along with openness to modernity and cool outfits – this is not a vampire movie like any vampire movie I've seen – and then there's the music and cinematography which for my part easily makes up for how little it is that actually happens on the screen. The takes, the colours, it's just beautiful! It's not so much an in-your-face movie as it's a piece of art, and here's a very nicely written piece of review I found on it, written by Ryan Daley.
"With its meandering tracking shots, laconic montages, and random guitar fetishism, Only Lovers Left Alive is the obvious brainchild of its writer/director, Jim Jarmusch, as eccentric a filmmaker to ever hold a camera. It's best to walk into Only Lovers Left Alive knowing what you're in for and willing to submit entirely. The plot is a mere whisper. There's some conflict, but it's minimal. But there's music. And mood. And romance. Jarmusch's film is like a low, gravelly conversation overheard between two old souls late in the night. Sometimes it's nice to just spend a quiet evening with an old eccentric friend."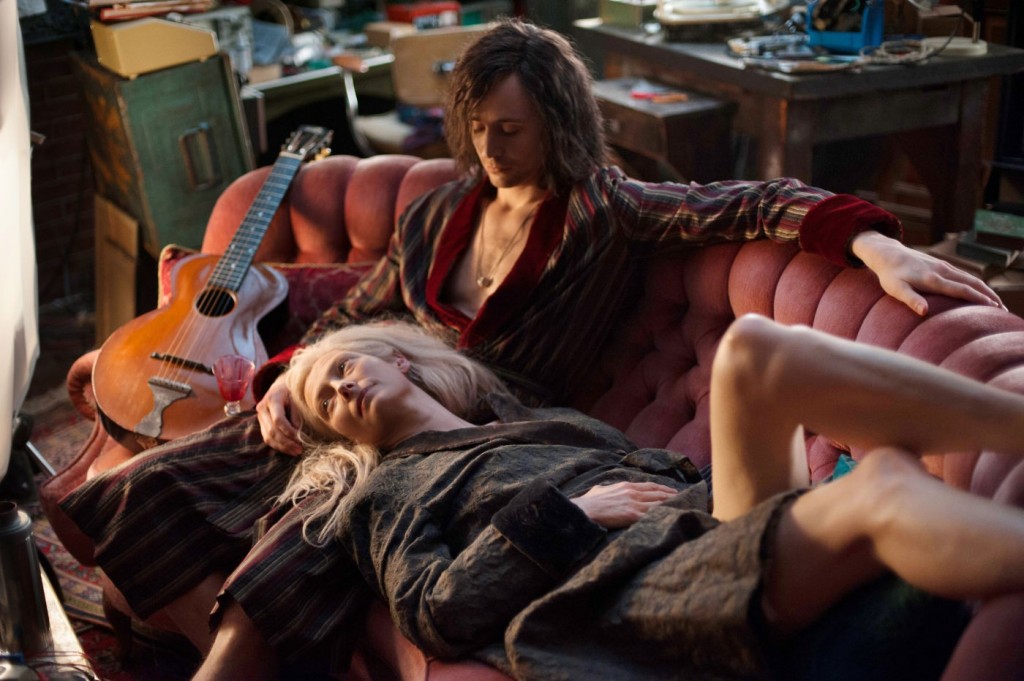 And that's exactly what it is. A moment to sit back, listen and look at a manifestation of calm, respectful and beautiful century-old love, dimmed lights and depressing post rock. If you're ready to hang out with some supersmart cool vampires and not looking to be entertained to pieces, go see it – try not watching the trailer before as it instantly kills most of the movie. Just go. If you're in Malmö the movie is played in Spegeln – and they have those really nice dark chocolate bars with pieces of orange and ginger in it, you know.