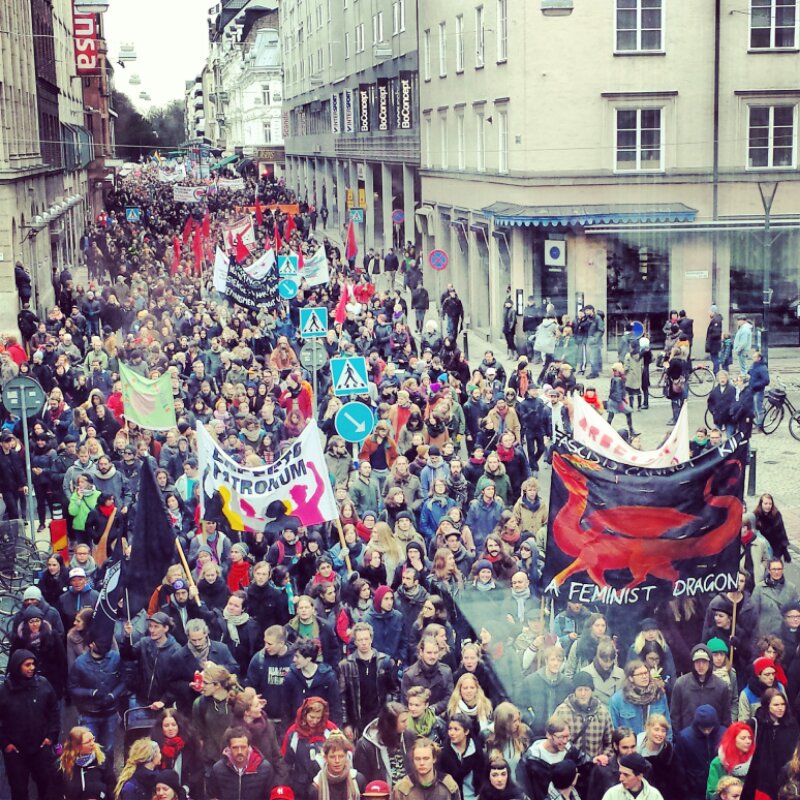 March 16th, 2014. Möllevågen. Solidarity. Love. Friendship. Malmö!!
10.000 people got together yesterday in the biggest demonstration our city has ever witnessed – we marched, danced and chanted together in a loud protest against racism, nazism and fascism. Because antifascism is self defense, and Malmö has decided it won't tolerate any more hate on the streets.
It was beautiful to share this day with all of you, my Malmö friends. So much love, good vibes and dedication. I'm proud!