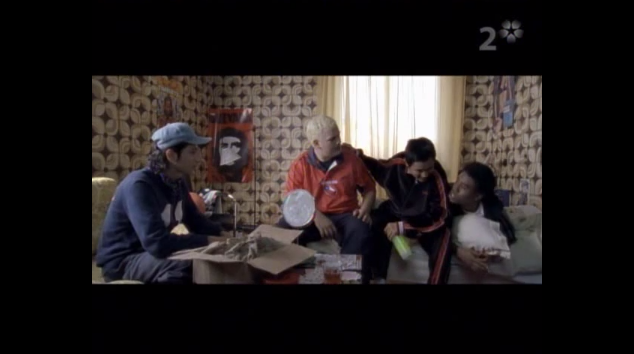 A short movie (in Swedish – sorry!) from 2004 about four young immigrant guys who get a mysterious potion from an unknown sender – a potion which turns immigrants into Swedes, along with all that it entails. The guys decide to set up a master plan, and the police is not very impressed.
This is a 25 minute piece packed with stereotypes, environments and realities that I grew up with myself. It is hilarious, while being very authentic, sad and appalling. It's basically a loud shout of criticism against our society, and there are too many truths in there for it not to touch me.
The short was directed by Babak Najafi and produced by Memfis Film. It is based on a novel from 2001 by Alejandro Leiva Wenger. And yes… the resolution is horrible and I haven't found a nicer upload, so do yourself a favour and don't watch this on full screen.