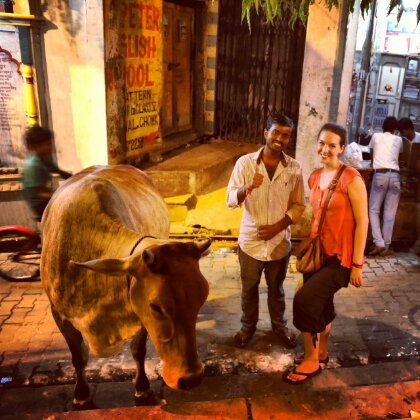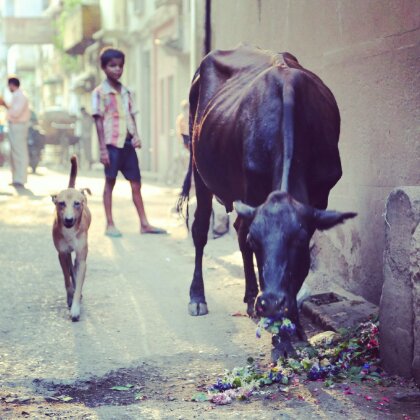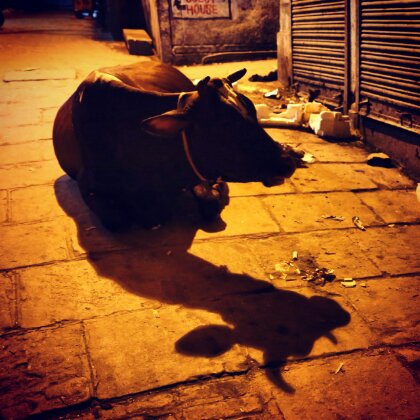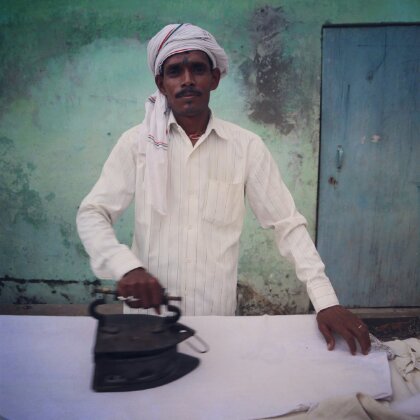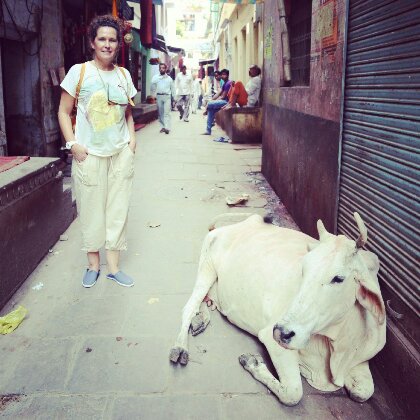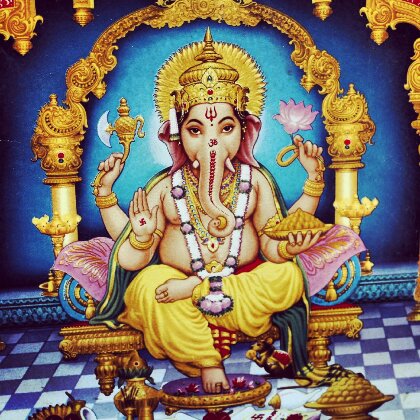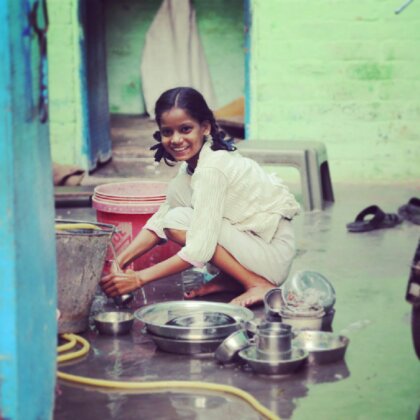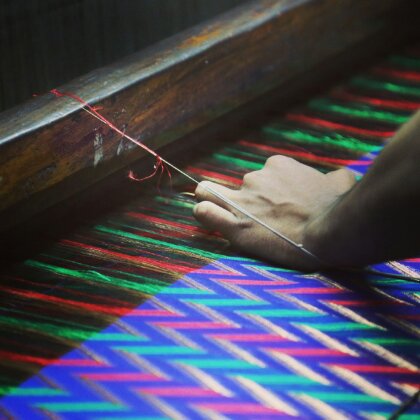 Yesterday, after arriving to Varanasi at 11am after a 15 hour trainride from Kolkata, we were taken around the city by an annoying guide who would rush us around and show us a side of the city that wasn't the Varanasi I knew at all. I was angry and completely heartbroken. "Where is all the magic?" I asked myself and my friends who also know India. "Was I just naïve three years ago? I can't see through all this commerce and staged shows.. where is the deep, spiritual, and proud Varanasi I once fell in love with?"
And so today, I convinced my mother that we shouldn't have ANY plan at all. That we wouldn't look for temples or attractions according to her guidebook or the words of anybody that we were paying, but only walk around and let things happen as the day goes by. Let this place be discovered as it wishes to.
So we did. And Varanasi slowly emerged from underneath the dust, cow feces, and chinese merchandise. And forth came the people, their little family owned shops, the cows that act like dogs, the private temples in every corner, the processions with deceased people carried by their chanting family members on their way to the cremation ceremony, all the colours, spirituality and kindness – and suddenly: "sister, sister – I was looking everywhere for you!" – my bhaia, my Indian brother, Rahul Pandit Cristoforo. The same person who three years ago showed me his Varanasi for three days, insisted that I was his sister, took me to places no tourists had access to, and refused any sort of payment. My very good friend.
With Cristo, Varanasi came to life again – with magical stories of the gods and all of their avatars, with private access to a silk and pashmina factory where we got to buy hand woven beauty at actual retail prices, real food, real shortcuts, and fantastic Indian chai that Cristo insisted on inviting us for. It was different, just like three years ago, to walk around with Cristo. Seeing his city through his eyes, meeting his friends and being introduced as his sister and new "mama", the upgrade from tourist to "family". It just wasn't fake anymore.
Varanasi is still there, with a thicker layer of tourism, commerce and falsehood that takes a day or two extra to dig through – but I got back to the core of what makes this places different from any place in the world, to what makes this the core of everything – where life meets death, animal meets human, and bright colours on pure silk meet the worst kinds of dirt – and all of it is accepted with a respectful Indian side-nod. It doesn't get more real than this, Varanasi is the definition of balance.
All has its natural place, balance requires patience and an open mind. My heart is back in India to be reminded about all of this and I am truly happy.