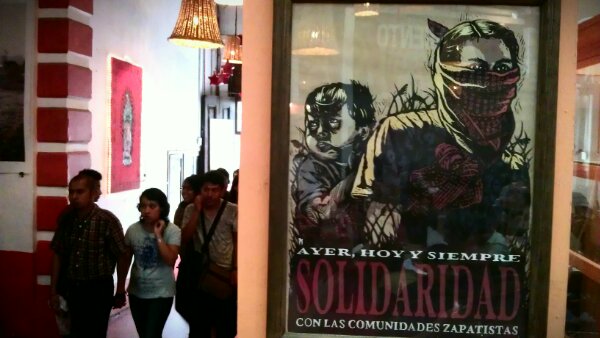 TierrAdentro is a Cultural Center and Café supporting the Zapatista movement.
I'm in wonderful little San Cristobal de las Casas and I would seriously consider staying here for a month if it was an option. So much consideration for your fellow human being – so many nice places for interesting food experiences, organic coffee and people watching.
Going to Mexico City tonight.