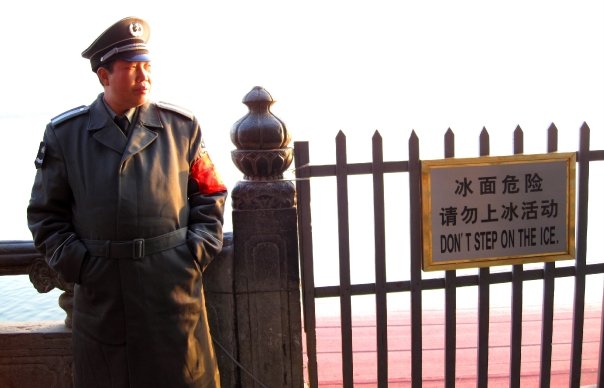 Beijing, China 2008
The person that became my best friend in China in 2008 suddenly answered an email I wrote a couple of years ago:
"Dear Xinmin!!!!


How are you??? It has been a long time!!!!!

My email account in yahoo has been hacked and totally mess there so I did not use it anymore. Today I check what it is going on with that email and I find you!!!!!!!!!!!!

I did not use facebook for a while cause lots of my friends are not there.

I'm on my first year of PhD studies and…

/…/

Many Hugs!!

X

P.S. I have read 1984 soooo many times and became my most favorite……Thank you…………!"
.
Made me so happy – couldn't have thought of a better place to bring that book than to the world behind the golden firewall.