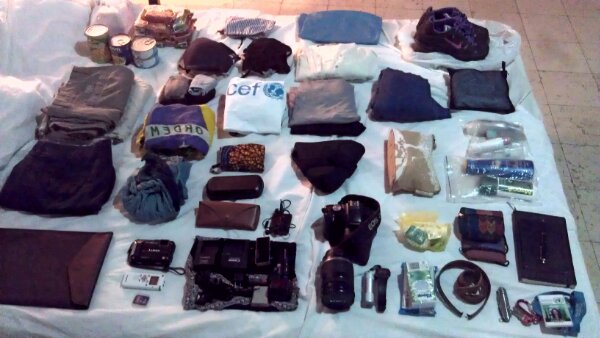 Preparing for the field step 5: "Cut your fingernails."
On topic: I found "dolphin friendly" canned tuna here in Managua.
I still don't know at what time my flight leaves tomorrow, will find out once I get to the office in the morning. At least I got an email that my Security Clearance had been granted. This disorder is all because of riots in one of the areas close to where we are going, apparently a significant security risk, so the entire mission had to be rescheduled.
My camera is SO EXCITED to go. Me too. Hope there will be some network coverage so that I can share some insights. Anyhow, I have been told there is no electricity in the communities we will be sleeping in – and in that case I will most probably be offline at least until Friday. Just so you know.