Just came back to Maputo after five days in the field, but I will only be staying for one day. This Saturday night is thus dedicated to recharging my energy, eating chocolate and washing clothes. Tomorrow I have to run shopping for some of the things I had stolen from my luggage. (My razor, seriously?) On Monday morning we leave again, this time to Gaza province. No big trees over there unfortunately, but I'm quite convinced there will be more big impressions.
Here's a Baobab tree in Tete.
And here's what my iPod just very suitably played for me, by the way. It's from one of my favourite albums ever, one of those that I sleep to and that make my mind float. Only have a listen if you're also staying in tonight, don't hold me responsible if it suddenly puts you in a state of awe and tranquility. Boa noite.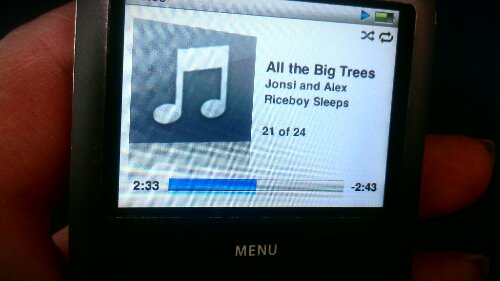 Jonsi & Alex – All the Big Trees
Riceboy Sleeps (2009)