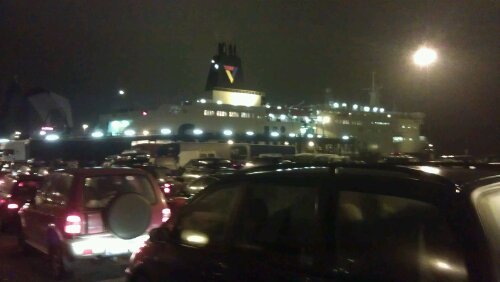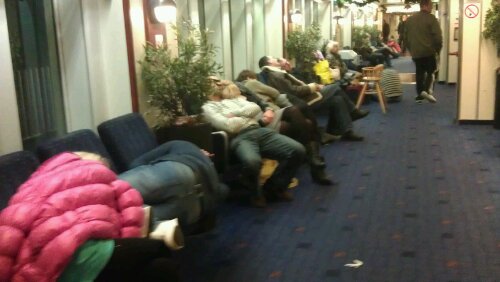 We're on the ferry to Germany, preparing for the long drive to my grandmother's place in southern Poland. We used to go by this boat twice a year, but I've been flying the last years so I'm really nostalgic right now.
Everything is the way it used to be, it's just a four hour crossing so people don't get a room – instead, they sleep all over the place and the race to get the good places (corners and sofas) is both serious and entertaining.
The only difference is that the boat used to seem a lot bigger when I was a kid. It was like a whole world of gambling machines, secret rooms and weird people – all mine to explore.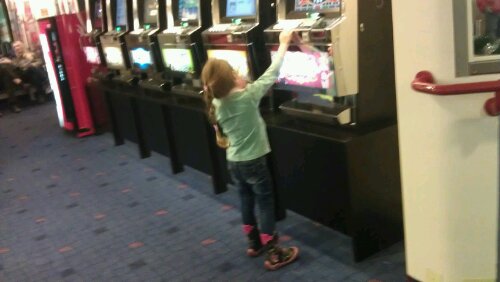 Now I see it takes about ten minutes to walk through it all. Maybe I should get my childish spirit back and be like this little girl. I might go exploring after catching up with my old guardian papers at this insane dooleys party. Woohooo!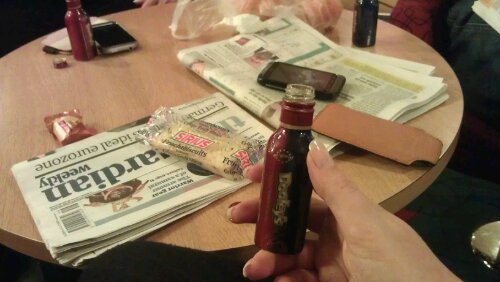 Free WiFi on the boat, that's something new. :)