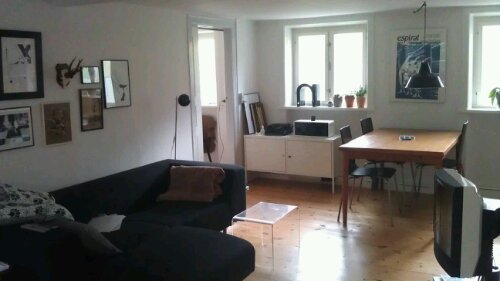 Good morning!
Here's just another example of how my life always ends up in contrasts – my new place is like a hobbit house!
So I spent half a year in Barcelona where life was mostly about play, my favourite language and sun. Where I adored my huge room and high ceilings and where I always had some extra time to read books, walk around, photograph and dance.
Now my base is Copenhagen where summer never happened. Here I am working 8 hours a day, 6 days a week. My house is one of those old houses with very low ceilings and is like a cosy little hobbit house. I don't have much time to do other things and I will be studying in the evenings when the new semester starts next week. Life here is all about work and my little quality moments consist of reading the paper and listening to music. Simple as that. And I couldn't be happier about it – I really love the place where I work and the things that I do. Work is the best part of my days here.. and no, my boss is not reading this. Haha
And of course there are Fridays and the staff bar with all the lovely and happy people from the UN House. But that's just an additional part of the work-labeled time. :)
Have a great day!